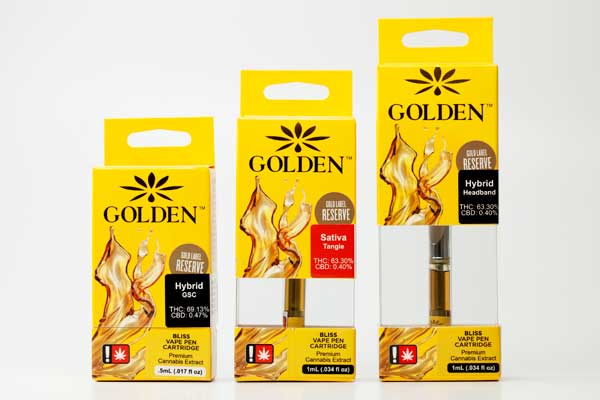 One of our smoothest, high-end cartridge on the shelves, we proudly offer Golden Extracts to the Southern Oregon community as well as those passing through. We have three different variants of this killer product for every cannabis consumers fancy.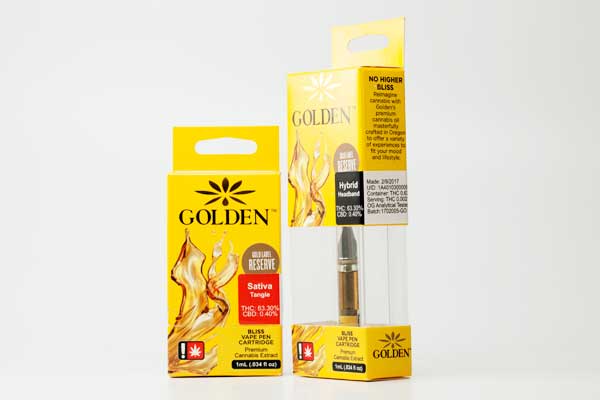 The hybrid selections offered include Headband and Girl Scout Cookies for when you want to wind down a bit but still stay in the game if your day isn't quite over. Headband is a bit more sativa leaning while Girl Scout Cookies maintains it's notoriously strong THC effects.
A cross of California Orange and a Skunk hybrid, Tangie is Golden Extracts premier sativa that gives our consumers that upbeat and happy feeling with a relaxed edge.
Be sure to stop by the shop to get your hands on these guys before they're sold out!