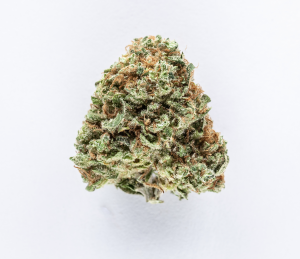 White Widow is a hybrid cross between the Brazilian sativa landrace and a resin-heavy South Indian indica.  It has an earthy, woody and flowery flavor profile. Its name stems from the beautiful white crystals that form on this flower when budded.
Effects: White Widow will make you feel happy, relaxed, euphoric, uplifted and energetic.
Medically: White Widow is great for stress, depression, pain and fatigue.
If you're looking to get some energy, feel uplifted and relaxed, try some White Widow!