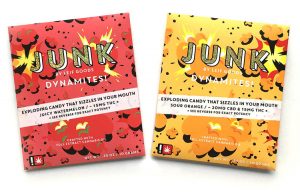 "Popping, Sizzling, Tasty, Fun"
Remember the candy Pop Rocks as a child? Regardless of if you loved them or hated them, they're back!, but only in the adult version now. This medicated, explosive hard candy sizzles in your mouth and comes in two different delectable flavors, juicy watermelon and sour orange.
Whether you simply want just THC or a 3:2 to help you chill out, this candy is lowered dose to provide sublingual, fast acting sensation.
"All with the nostalgia and taste that you remember from the past."